When Halloween comes, parents have to get original ideas for children enjoy preparing funny sweets. In Montsià rice we have prepared 3 recipes for you to make with your children and have a greattime!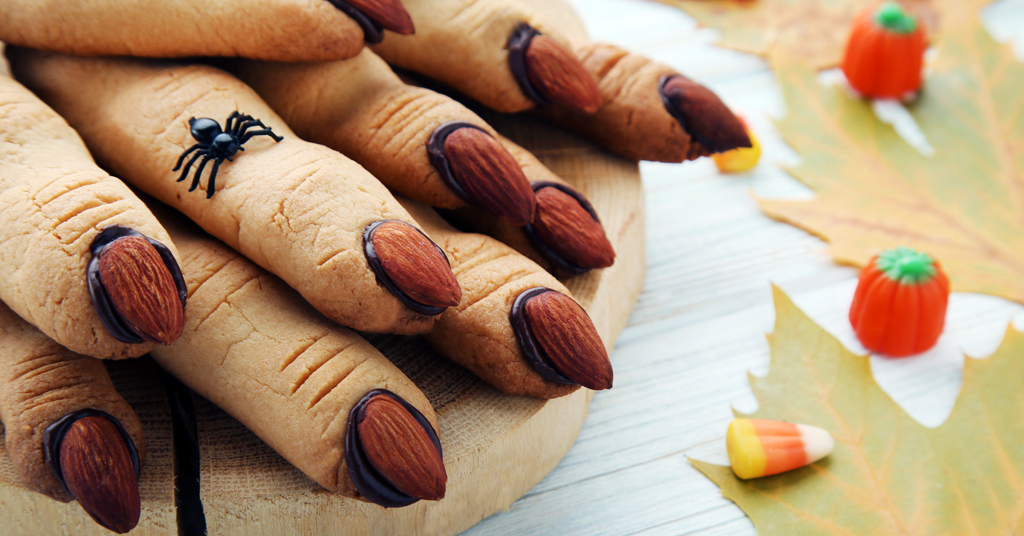 1- Witch fingers
Halloween is the night of ghosts, pumpkins and... witches! That is why our rst recipe will be
recreating some very terrifying witch fingers.
To prepare them cover the bowl with our, sugar and a pinch of salt and add the butter in cubes. Mix it together with the almonds and vanilla and, when you have a dough, let it cool and form rolls. Create some cuts, add the almond in the shape of a nail with a little melted chocolate and bake it at 200º for 20 minutes.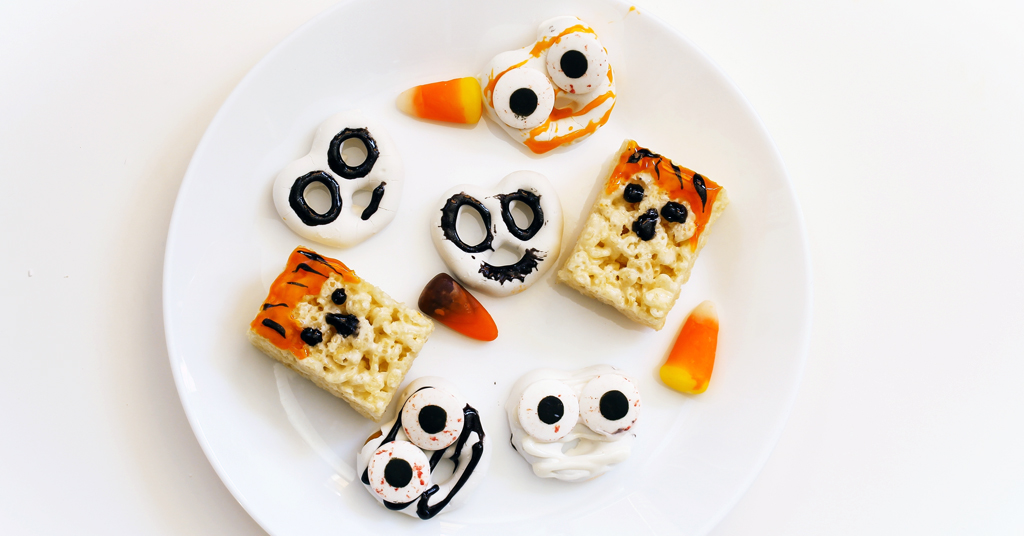 2- Halloween snacks with rice
Rice could not be missing in these fun recipes. To prepare these
Halloween snacks
you must rst prepare puffed rice. Cook Extra Montsià rice for 20 and 25 minutes, strain it and place it on a tray to bake it at no more than 80º for a couple of hours. Add rice to the pan with a drizzle of oil and
enjoy watching the grains jump.
Then, you must put butter in a bowl in a bain-marie and add the puffed rice. With the help of a spoon, pour it all over a mold and let it cool in the fridge for 20 minutes. Cut your snacks in the way you prefer, Decorate them
with white chocolate and food colouring
and bake them 5 minutes so that it hardens.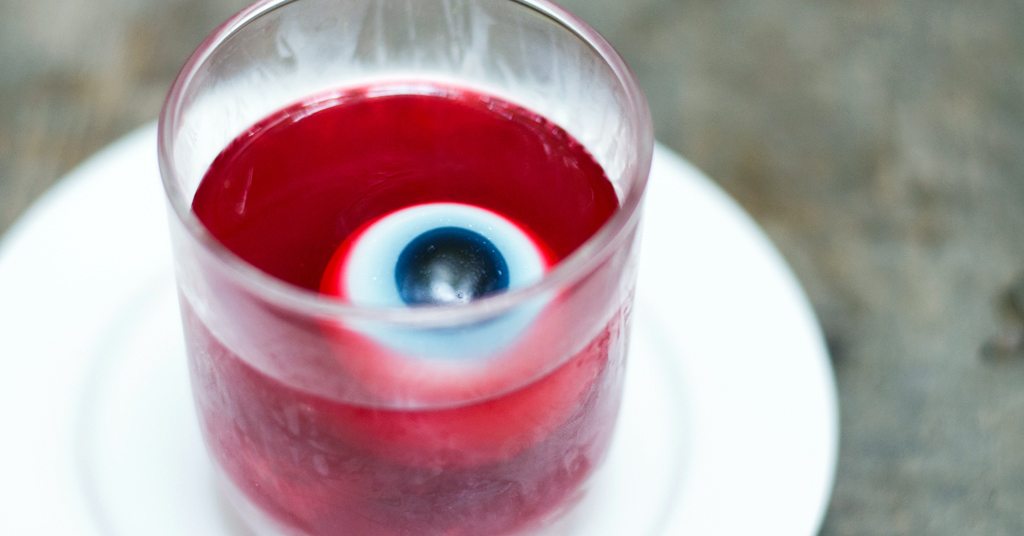 3- Eyes in blood
Gelatin is an ideal option for Halloween because of its texture. The first thing that you will need is
neutral gelatin, immerse it in cold water for 5 minutes
and while you boil 100 ml of water with a tablespoon of sugar. Extract the gelatin and add it to the hot water to dissolve it. Then incorporate black colouring and with a syringe you can pour it into an ice cube mold. Repeat the same process with the gelatine twice more, but this time with blue colouring and the other one with white colouring. You already have an eye! Let it cool for a couple of hours and pour it into the strawberry jelly to recreate the blood.
All recipes are very easy to prepare. We hope you show us the result. Play with your imagination and have fun with your children preparing Halloween recipes!